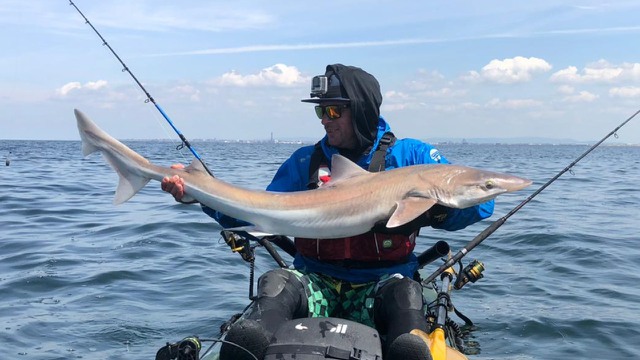 22 June 2019. First angler afloat and hours before low water was Simon Lee aboard `Mako', with his sea kayak in tow! Simon wasn't to fish the match, coming in well after the `back on the beach' time of 3:30, but tope were the order of the day and the day certainly didn't disappoint.
Alternating between `Mako' and his kayak Si boated 10 tope to 42lb. A smaller fish taken in his kayak is pictured
Well fished Si, but why get out of a perfectly decent boat?