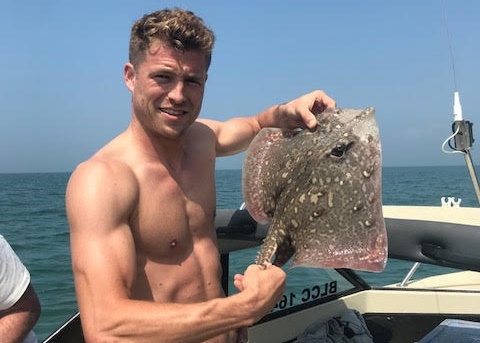 10 June 2018.  Saw Stuart and Ryan Wilson with their guest for the day Dave Quinn readying `Chilli Pepper' at the club before slipping her into a calm and rising tide.
Six miles off their day went well and though the Mackerel didn't present in great numbers bait was not to be a problem. The better Tope turned up in numbers and the trio boated six out of the seven Tope hooked, but unfortunately lost their best fish beside the boat.
Several Thornback, Whiting, Tub Gurnard and many dogfish  featured throughout the day.