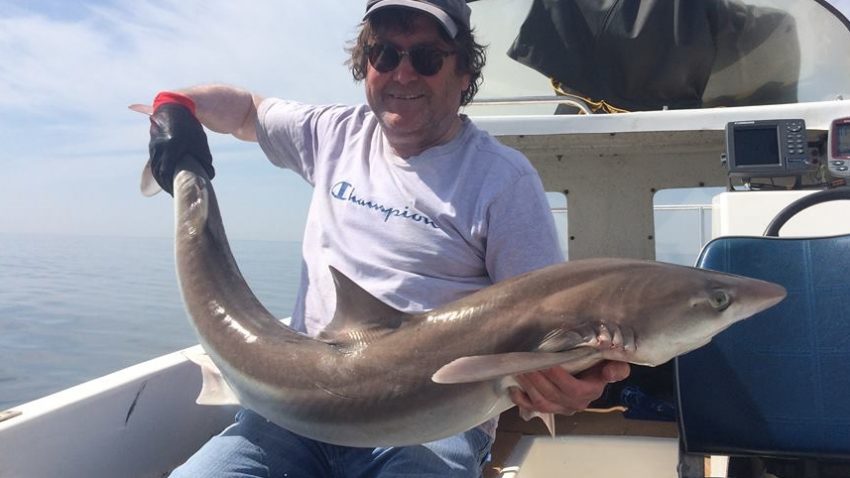 Categories:
5, 6 & 7 May 2018. Settled and hot the forecasters said, yeah we have all heard that one before but come the Bank holiday weekend unbelievably the seven day forecast held true. The club had angling boats out on each of the three perfect weather-wise days and perhaps the only thing we could have wished for were bigger tides and a few decent flatties for the flattie match on the Sunday.
The sea temperature had warmed considerably, big Tope were found in numbers on both Saturday and Sunday. There were also Smooth Hound, Thornback, Huss caught together with many of the usual smaller species including early Mackerel, and the less frequently caught Herring and Greater Sandeel.
Pictured is Tony Green with his best Tope on Monday.
It's hard to believe that in just six short weeks the club's anglers have had more opportunities to launch than in the second six months of last year!