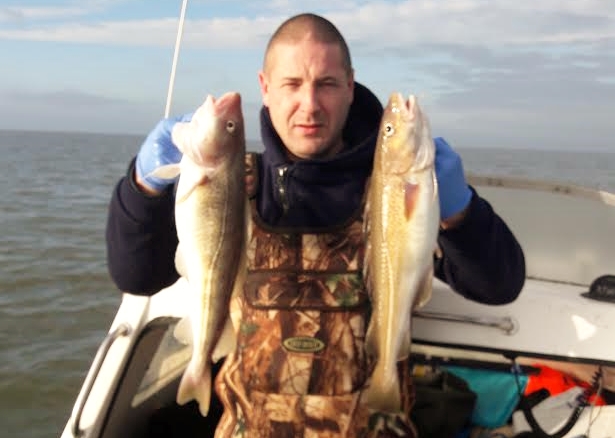 10 January 2018. Early morning with a flat calm tide saw Piotr Dyga and crew for the day Lukasz Brylew readying `Blue Marlin', before the pair headed north or a few hours in search of cod
Anchoring in the Cleveleys area in approximately 30 feet, the small ebb tide had as expected little movement on it and whilst plenty of whiting, dabs and small codling found their baits, the better stamp of cod proved hard to find, but though two better fish were dropped before they reached the net, the pair did manage a few takers.
With two launches in the first 10 days of the year Piotr has high hopes for a better season ahead.