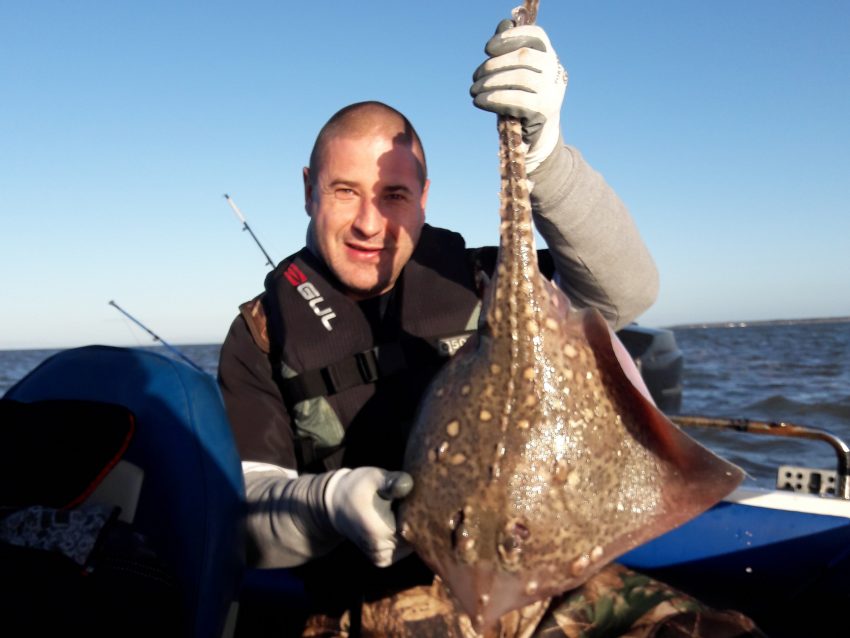 7 January 2018. There was plenty of early morning activity to be seen in the compound as five boats were readied including Lee Thompson's Sea Hog Hunter with crew for the day club bosun, Lukasz Brylew aboard.
All boats headed north to join a flotilla at anchor with their baits awaiting cod. Though there were plenty of smaller fish to be caught, the better cod eluded the pair though a decent thornback ray did come aboard.
Best cod of the day at around the 5lb mark went to Steve Lee aboard his boat `Taza'.