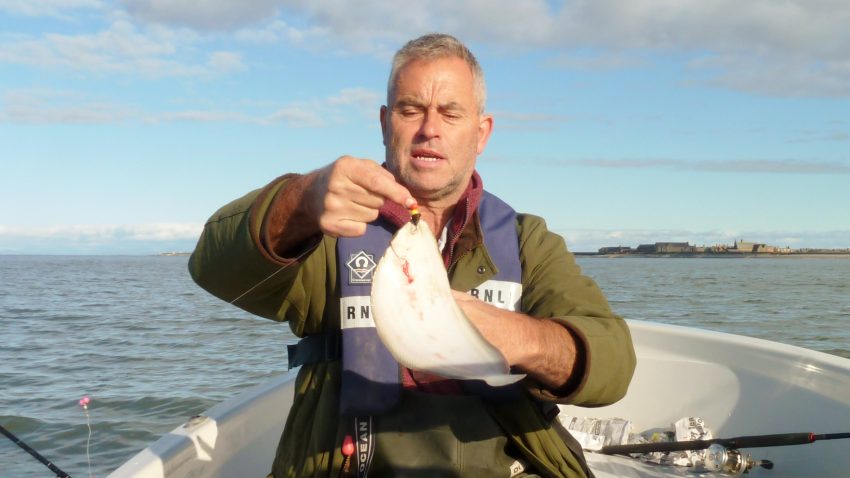 Categories:
2 November 2017. With a very decent forecast Alan Taylor and Pete Holland sneaked Lil' Hooker' through a lively edge about 40 minutes after high water and headed north to try for plaice.
With a few boats off Norbreck as they passed, the pair contemplated cod, but they could not be swayed and anchored up in relatively shallow water off Cleveleys. And so their day began as within minutes Pete swung a whiting aboard and Alan a nice plaice & dog double.
The sun shone, the day warmed and the sea flattened and what little radio chatter there was, was of only dogs.
The pair called it a day after a better than expected 3 hours general fishing that saw them boat Plaice, Dabs, Alan's first Dover Sole, Whiting to a decent size, Thornback to around 6-7lb and both Starry and Common Smooth Hound to around the 9lb mark.