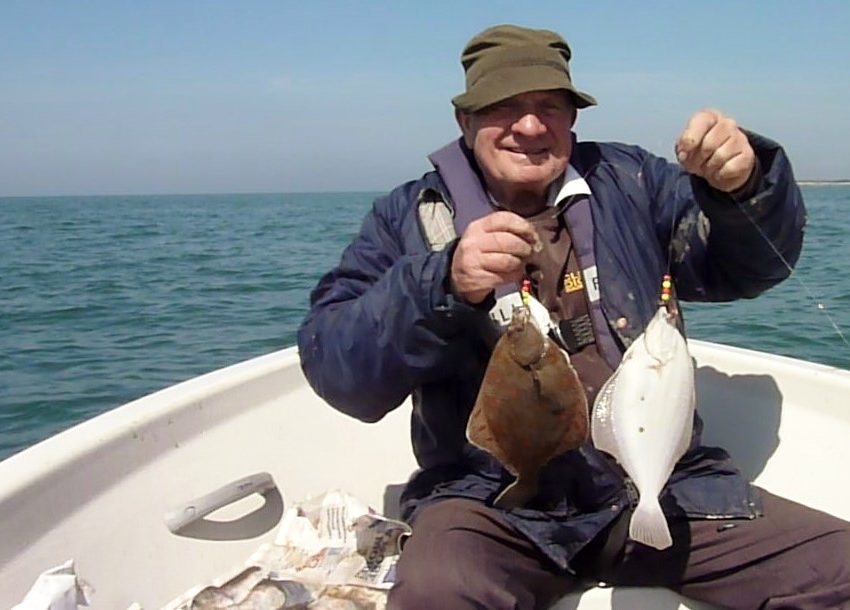 9 May 2017. An excellent forecast saw Alan Taylor and Peter Holland slipping `Lil' Hooker' into a flat sea about three hours into the flood. It was their very long awaited, first launch of season and in clearing out the bait freezer, with only crab that were multiple re-freezes and frozen black that had definitely seen better days in the cool box, the pair were happy just to be afloat again, though a fish or two would be a bonus.
They headed north and dropped anchor in 30+ feet of water to sit off Norbreck in the hope of the odd codling and smooth-hound, but after an hour bites, never mind fish were proving elusive, though Pete had managed several undersized codling and Alan, solitary LSD for his efforts. So it was up with the anchor and off to Cleveleys for the last of the flood.
The sun shone and the pair put the world to rights, but perhaps as was to be expected as the tide slowed there was very little action below the boat, though another doggy and a few dabs did stumble upon their baits.
With little to lose a change of mark was called for so the pair had a scout around with the sounder before setting out their stall in some slightly deeper water. As the ebb tide's run picked up, the first plaice came aboard, followed in very short order by a second. Though their day could well have continued they called a halt at 3:30, which coincided with Alan swinging plaice number 30 aboard. Not a shabby start to the season.