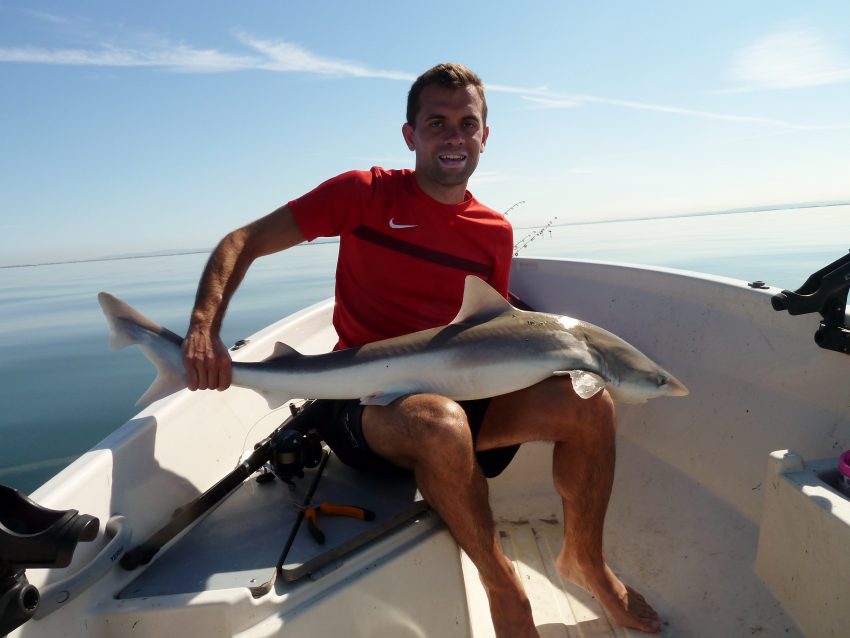 19 June 2017. After a hectic weekend, Alan and son Andy Taylor had their first opportunity to get out together this season. Early into the ebb on a small tide, their expectations were not high, but the weather was more than making up for it and the sea was like a mirror.
A quick run 6 miles off, with frozen mackerel on board and just 4 hours for the trip there was no plan to feather and as soon as the boat settled at anchor a pair of tope baits went out.
The pair called a halt at mid-day, not a hectic session but the tally stood at four decent tope up to around the 40lb, the smallest fish pictured, five thornback ray hovering around 4-6lb apiece and a couple of dogs. The bouncing slave feathers also picked up mackerel, whiting, gurnard and a dab.